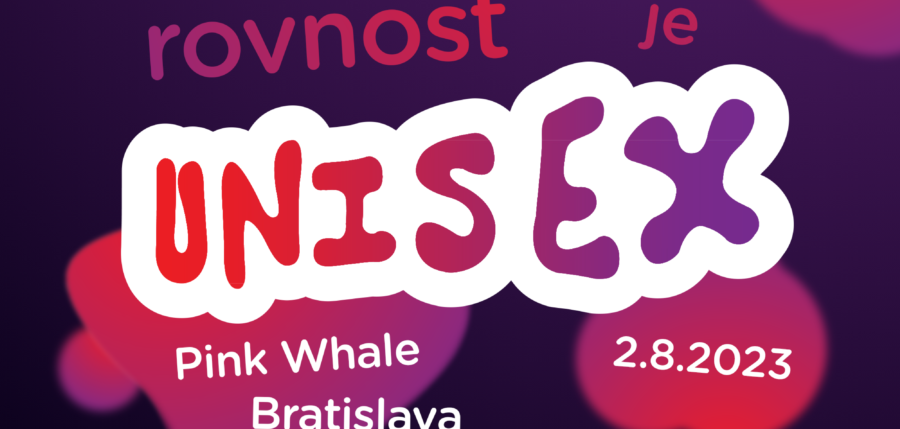 26 .07.2023
EQUALITY IS UNISEX
We cordially invite you to the closing conference titled "EQUALITY IS UNISEX," which will take place on August 2, 2023, at 5:30 PM at the cultural center PINK WHALE, Dvořákovo nábrežie, 811 02 Bratislava – Staré Mesto.
Together, accompanied by a diverse program, we will present the results of projects by the organizations RISOTO & InTYMYta, which contributed to a positive change in the perception of gender equality and relationship and sex education.
PROGRAM:
5:30 PM – Peter Konečný: UNISEX audiovisual lecture
6:30 PM – RISOTO: Why the world is sometimes unisex and other times not?
6:45 PM – InTYMYta: Quiz about relationships and sexuality
7:15 PM – 3 key reports on relationship and sex education
7:30 PM – Slam poetry: Performance by Potopa Baša
Subsequent entertainment will be provided by DJ Niesom.
We are looking forward to seeing you!